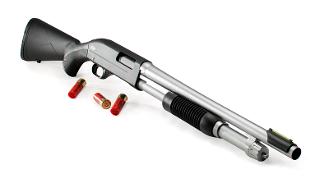 APH shooting Supplies
Lincolnshire
Telephone - 01205 724 245
Mobile -07909 816 649
RFD 2964 Lincolnshire Police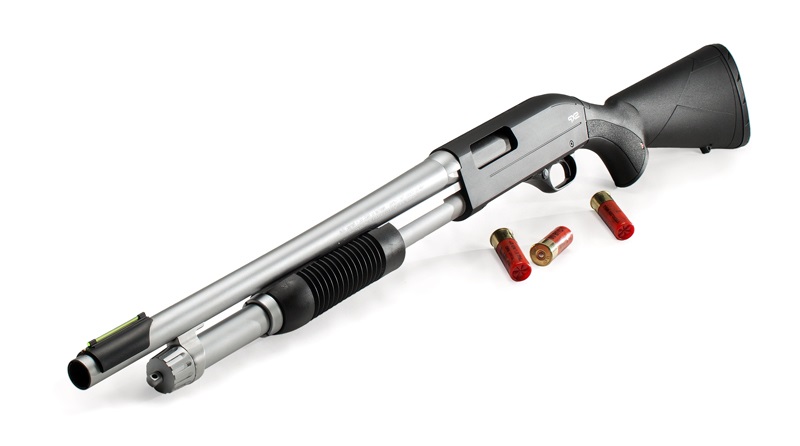 WE ARE NOW OPEN FOR BUSINESS
WITH THE FOLLOWING RESTRICTIONS AND SAFETY MEASURES IN PLACE
PLEASE CALL FIRST TO FIND OUT IF WE HAVE WHAT YOUR LOOKING FOR AND TO MAKE AN APPOINTMENT IF WE HAVE
SOME OF OUR PRODUCTS CAN BE DEALT WITH OUTDOORS FOR NONE RESTRICTED ITEMS
RESTRICTED ITEMS WILL BE DEALT WITH STRICTLY ON A ONE TO ONE BASIS
PLEASE PAY BY CARD WHERE POSSIBLE
ANYTHING TO BE ORDERED IN IS PAYMENT WITH ORDER
THANK YOU TO ALL CUSTOMERS FOR YOUR COOPERATION.
FACE COVERING MUST BE WORN WHEN VISITING
STAY WELL & STAY SAFE.
WE NOW STOCK
KRAL & CROSSMAN AIR RIFLES
STOCK PHOTOS & PRICES COMING SOON
BROWNING FUSION GOLD 12 GAUGE
IN EXELENT CONDITION NO SCRAPES NO DENTS - WITH VERY LITTLE USE. 27.5" BARREL - LOP 14.5 - 15" - CHROME - CHAMBERED 2.75 /3.0" - 3 SHOT- WITH GUN BAG AND ORIGINAL BROWNING CASE - THREE CHOKES - CHOKE KEY AND FULL SET OF INTERCHANGABLE SIGHT BEADS - A VERY NICE EXAMPLE AND PRICED TO SELL.
SERIAL No 113MZ17168
£450.00 COLLECTED PRICE
AYA No 4 12 GAUGE
NICE CONDITION - EJECTOR -26" BARRELS - LOP 14.5 / 15" - CHOKED 1/4 AND 1/2
£385.00 COLLECTED PRICE
E J CHURCHILL 12 GAUGE
A VERY NICE ENGLISH GUN IN NICE CONDITION - 25" BARRELS - LOP 14 1/4" AND 15 1/4" - CHOKED AT 3/4 AND 3/4 - CASED AND ALSO WITH ORIGANAL CASE - NONE EJECTOR. 2 3/4" MAG
PRICED TO SELL
£425.00 COLLECTED PRICE
REDFIELD SCOPE MODEL NUMBER 67100 - 3 X 9 X 50 AS NEW USED FOR ONE MONTH ONLY 25.4MM / 1" TUBE
£140.00 INC POSAGE
USED ITEMS FOR SALE ON BEHALF OF CUSTOMER FOR A LIMITED TIME ONLY
WEBLEY & SCOTT 810 SEMI AUTO
3 SHOT - LEFT HAND EJECTION - VERY LITTLE USE - FANTASTIC CONDITION - LOVELY WOOD- STEEL PROOFED - MULTI CHOKE - 5 CHOKES - LOP 14.5 INCH 28 INCH BARREL - FIBRE OPTIC BEAD
£300.00 COLLECTED PRICE
SPECIAL OFFER Winchester 303 sporting rifle
Winchester sporting 303 in nice condition - crisp rifling - nice wood - Leupold base mount and 25.4mm scope rings - internal magazine - very good all-round condition - right handed stock - serial No W202466
priced to sell @ £285.00.00 collected price
Savage model 110 - .243
Savage .243 in good condition - with 22mm base mounts - ambidextrous stock - blued barrel - crisp rifling - good all-round condition. serialNo F188705
priced to sell @ £200.00 collected price in stock
CBC .22 LR BOLT ACTION (USED) NICE CONDITION
CBC .22 LR BOLT ACTION RIFLE - RIGHT HAND BOLT AMBIDEXTROUS STOCK 14" BARREL - COMPLETE WITH FOUR 10 ROUND MAGAZINES - & PARKER HALE SOUND MODERATOR
£130.00 COLLECTED PRICE
MORE NEW ARRIVALS
UK MANUFACTURED
WILDCAT MODERATORS RIM FIRE & CENTRE FIRE
SELECT CATEGORY ABOVE FOR FULL DETAILS & PRICING
WE ARE NOW APPOINTED AGENTS FOR YILDIZ SHOTGUNS
WE OFFER TO HOLD ANY ITEM PRE-PAID FOR AND ARRANGE DELIVERY IN TIME FOR THAT SPECIAL OCCASION DIRECT -
FOR NONE LICENSED ITEMS ONLY.
ANY LICENSED ITEM CAN BE PAID FOR BUT
MUST BE COLLECTED BY THE CERTIFICATE HOLDER

OR POSTED TO

ANOTHER RFD



*** THIS WEEKS SPECIAL OFFERS ***
WE ACCEPT ALL MAJOR DEBIT & CREDIT CARDS - APPLE PAY - GOOGLE PAY & PAYPAL
NEW ARRIVALS AVAILABLE NOW
SEE SCOPE MOUNTING TOOLS & LAPPING TOOL
AVAILABLE IN 1" and 30mm sets
click category above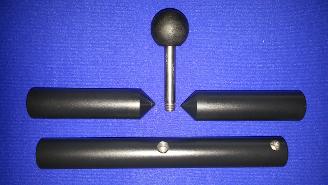 CO2 CAPSUALS NOW IN STOCK
NEW STOCK ADDED TO USED RIFLES - USED SHOTGUNS & RIMFIRE RIFLES
24/10/2016
WE ARE SOON TO BE STOCKISTS OF
FLADEN
OUTDOOR WEAR AND SHOOTING / FIELD SPORT ACCESSORIESNEW ITEMS WILL BE AVAILABLE SOON
WE ALSO ADVERTISE ON GUNGLE.UK - GUNSTAR & GUN TRADER
UA-106332437-1
SEE OUR ADDS ALSO ON GUNGLE.UK
OTHER USEFUL LINKS
We are happy to hold any item purchased as a gift and forward it by courier when required
( This applies to none restricted / none licenced items only )
Any licensed or restricted items can also be purchased in advance and held for you but must be collected in person by the certificate holder with the required valid certificate in the case of a shotgun purchase or shotgun cartridges.
Or in the case of a firearm or ammunition purchase a valid certificate is also required with the variation and authorization to purchase and posses that calibre of firearm or ammunition and must also be collected in person by the FAC holder - restricted items can also to sent to another RFD of your choice - a postage cost will be applicable.
Air rifles or pistols that are not restricted to a FAC can be collected in person without any licence providing you are a minimum of 18 years old - proof of age and address will be required.
If you require any further information please contact us for help and advise.
Please note all purchases are payment with order.
Firearms and the Law
Please Read Very Carefully The Law on Firearms - Shotguns - Air Weapons and Ammunition Purchases - also Airsoft Weapons.
PLEASE FOLLOW THE LINK BELOW FOR THE CURRENT LAWS AND ANY FURTHER CHANGES TO THE FIREARMS LAWS
LINCOLNSHIRE POLICE FIREARMS DEPARTMENT
Tel; 01205 724 245 - 01205 725 937 - 07909 816 649. UK VAT No: 814 3919 27
Firearms Safety
Be Safe and Sensible at All Times
NOT LIKE THIS