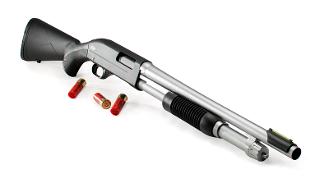 APH shooting Supplies
Lincolnshire
Telephone - 01205 724 245
Mobile -07909 816 649
RFD 2964 Lincolnshire Police
Department for International Trade
Import Licence No GBOIL9088749H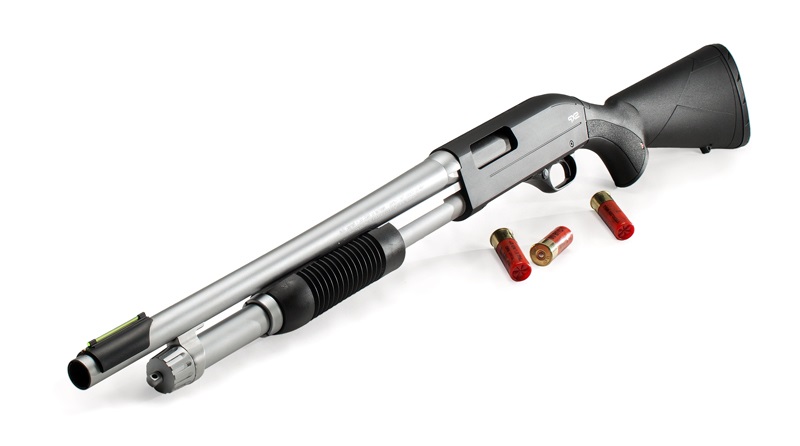 WE NOW STOCK
KRAL & CROSSMAN AIR RIFLES

CROSMAN 1077 CO2 RIFLE SYNTHETIC STOCK
You won't find a more reliable semi-automatic air rifle than the Crosman 1077. It fires as fast as you can pull the trigger and the 12 shot rotary clip lets you shoot longer. Features adjustable rear sight and fibre optic front sight.
Stock: Synthetic Type: CO2 Brand: Crosman Capacity: 12 Colour: Black
Calibre: .177 Length: 922mm £189.00

CROSMAN FIRE .22 NP WITH SILENCER
Features: Nitro Piston powered - All-weather stock -Rifled steel barrel
Adjustable, two-stage trigger -Fibre optic sights
QuietFire Sound Suppression Technology -Power: 11.5 ft-lbs - Stock: Skeleton
Type: Nitro Piston - Brand: Crosman - Material: Synthetic - Capacity: 1 - Colour: Black
Calibre: .22
£239.00 INCLUDES A SCOPE AND MOUNTS
CROSMAN M4-177 PUMP AIR RIFLE
AG4177
The next great variable pump rifle is here! If you enjoy the adaptability of the AR platform then you're going to love the M4-177. The airgun features a rifled steel barrel and shoots both pellets and BBs. The rifle's variable pump action is easy to use for right or left-handed shooters.There's plenty of picatinny rails for mounting your favourite accessories, plus the front and rear sights and stock are removable for the ultimate in upgrade possibilities
Features: Includes a Firepower 5-shot pellet clip -Reservoir capacity of 350 BBs
Adjustable stock to fit every shooter - Loop slots for adding a gun sling
Windage and elevation adjustments
Two aperture sizes instantly available on rear sight
Removable magazine stores pellet clip and sight adjustment tool
Type: Variable Pump Brand: Crosman Material: Synthetic
Capacity: 350BB / 5 Shot Pellet Clip Calibre: .177 £180.00

CROSMAN VITAL SHOT .22 BREAK BARREL
This all new rifle from Crosman is a brilliant spring powered rifle that features a slick thumbhole design great for keeping a controlled shot, The rifle's power is just below the legal limit of 12ft/lbs which uses a break barrel action to load each pellet. The ease of use of this rifle is a favourite for any shooter, great for either target shooting or pest control.
A scope rail can be seen at the top of this rifle for the perfect opportunity to add an optic to. The Rifles barrel features a 1/2" UNF thread so that a silencer can be fitted.
Power: 11.5 FTLB
Stock: Synthetic
Type: Spring
Capacity: 1
Thread: 1/2" UNF
Calibre: .22 £195.00

CROSMAN COPPERHEAD .177 AIR RIFLE
A Classic Break-barrel air rifle with a wooden stock. The Copperhead rifle is suitable for both right- and left-handed shooters.
If you're fan of a rifle scope, you will definitely take advantage of 11 mm dovetail rail. Of course there are also the classic sights equipped with TRU-GLO system.
Power: 11.5 ft-lbs
Stock: Walnut
Type: Spring
Material: Wood
Capacity: 1
Calibre: .177 £195.00

CROSMAN SILVER FOX NP .22
The Crosman Silver Fox nitro piston break barrel rifle comes complete with rifled steel barrel, all-weather synthetic stock, two stage trigger and Centre-Point 4 x 32 scope and mounts. Rubber butt pad makes for comfortable shooting.
Power: 11.5 FTLB - Stock: Sporter
Type: Nitro Piston
Material: Synthetic
Capacity: 1
Calibre: .22
Length: 110.5 CM £239.00 INCLUDES A SCOPE AND MOUNTS

CROSMAN INFERNO .177
The Crosman Inferno is the perfect choice for juniors and beginners, it comes complete with fibre optic open sights and a skeleton style synthetic stock. Great for plinking and pest control in enclosed spaces. No scope included.
Power: 7ft-lbs - Stock: Synthetic - Type: Spring - Capacity: Single shot
Colour: Black
Calibre: .177
Length: 1029.97mm £155.00

KRAL SYNTHETIC DEVIL AIRGUN PACKAGE .22
These full power Kral break barrel spring air rifles feature fibre optic open sights, sculptured muzzle-brake, ventilated recoil pad & scope dovetail. They come as an assembled package, complete with mounts, scope, gun bag, pellets & gun lock, everything you need to get started. If the packages aren't for you, we still supply the rifles on their own.
Power: 11.5 ft/lbs - Stock: Sporter - Type: Spring - Material: Synthetic
Capacity: 1
Colour: Black
Calibre: .22
Length: 1150mm £225.00
Air Arms S200 PCP .177 10 SHOT IN AS NEW CONDITION
PRESENTED FOR SALE IN MINT CONDITION - THIS RIFLE HAS HAD VERY LITTLE USE WITH ONLY HALF A TIN OF PELLETS USED IN IT - IT COMES WITH SUPERB SIGHTS - THE FRONT SIGHT COMES WITH 10 DIFFERENT APERTURE INSERTS SUITABLE FOR TARGET OR HUNTING PURPOSES - ALL ORIGINAL PACKAGING PRESENT AND ALL ACCESSORIES INCUDED - GUN LOCK - ALLEN KEYS - SPARE O RING SEALS - PELLET POUCH - TWO 10 SHOT MAGAZINES - RIFLE BAG - ASSEMBLY AND DISSASSEMBLY INSTRUCTIONS.
RIGHT HANDED BOLT = ABIDEXTROUS STOCK - SERIAL No
C241534
PRICED TO SELL @ THE SPECIAL PRICE OF £425.00 COLLECTED PRICE
Sabatti 12 bore
Auto safety - none ejector - 28" barrels - LOP 14" - single selective trigger - choked at 1/2 and 3/4 good condition. chamber 2 3/4" Serial No

125606
£240.00 Collected
BAIKAL
Good condition had very little use 1 owner - LOP 14" - Auto safety Choked at half and half
Model: NX 27E 1C - 12 bore - Orientation: Right Handed
Ejection: Yes - Trigger: Single - Chamber: 2 ¾ - Barrel Length: 27 3/4 in
Stock Length: 14 in Status: Used
Serial Number: 8771812
£145.00 collected
BERETTA A301
VERY NICE CONDITION - LOP 14" RIGHT HAND EJECTION - MULTI CKOKE 1/4 - 1/2 & FULL - NOT HAD A LOT OF USE - SERIAL No D616624E
£345.00 COLLECTED PRICE
UNKNOWN MAKE
SINGLE SHOT HAMMER FOLDING .410 WITH SOUND MODERATOR SERIAL No2434
£140.00 COLLECTED PRICE
BROWNING FUSION GOLD 12 GAUGE
IN EXELENT CONDITION NO SCRAPES NO DENTS - WITH VERY LITTLE USE. 27.5" BARREL - LOP 14.5 - 15" - CHROME - CHAMBERED 2.75 /3.0" - 3 SHOT- WITH GUN BAG AND ORIGINAL BROWNING CASE - THREE CHOKES - CHOKE KEY AND FULL SET OF INTERCHANGABLE SIGHT BEADS - A VERY NICE EXAMPLE AND PRICED TO SELL.
SERIAL No 113MZ17168
£445.00 COLLECTED PRICE
WEBLEY .410
Single shot bolt action - LOP 14.5 inch - barrel 25.5 inch
chambered at 2.5 inch - choke full. Serial No 54225
Good condition
£125.00 Collected price
MIROKU 3000
MIR|OKU 3000 Good condition although with some usage marks on stock nothing bad - ejector - auto safety - single selective trigger -28" - LOP 14.5 " six chokes 1 x cylinder- 1 x modified - 1 x 3/4 - 1 x 1/4 - 1 skeet lead / imp steel - 1 x full with choke key- 2 3/4" chamber - Serial No 63771PW Some scratches on stock hence price
£385.00 Collected
Century Magnum
12 bore Manual safety - twin trigger - ejector - LOP 14.75" nice condition - choked at half and full. 3" chamber - Barrel 30" - Serial No FS76001
£165.00 collected
BSA
SINGLE SHOT .410 BOLT ACTION - GOOD BORE SERIAL No 2715
£125.00 COLLECTED PRICE
BROWNING 12 GAUGE B2
IN VERY NICE CONDITION NO SCRAPES NO DENTS - 30" BARRELS - CHOKED AT 1/4 AND BORE - LOP 14 3/4" SERIAL No 8J3RR65424.
PRICED TO SELL BELOW ITS VALUE
£1,695.00 COLLECTED PRICE
BERNARDELLI VINCENZO SPECIAL EXTRA 12 GAUGE
VERY NICE CONDITION - 29 1/2 " BARRELS - LOP 13 3/4 AND 14 3/4" - CHOKED AT 1/2 AND 1/4 - CHAMBERED 70MM / 2 3/4 - PRICED TO SELL
£685.00 COLLECTED PRICE
AYA No 4 12 GAUGE
NICE CONDITION - EJECTOR -26" BARRELS - LOP 14.5 / 15" - CHOKED 1/4 AND 1/2
£375.00 COLLECTED PRICE
REDFIELD SCOPE MODEL NUMBER 67100 - 3 X 9 X 50 AS NEW USED FOR ONE MONTH ONLY 25.4MM / 1" TUBE
£140.00 INC POSAGE
USED ITEMS FOR SALE ON BEHALF OF CUSTOMER FOR A LIMITED TIME ONLY
SPECIAL OFFER Winchester 303 sporting rifle
Winchester sporting 303 in nice condition - crisp rifling - nice wood - Leupold base mount and 25.4mm scope rings - internal magazine - very good all-round condition - right handed stock - serial No W202466
priced to sell @ £280.00.00 collected price
WEBLEY & SCOTT 810 SEMI AUTO
3 SHOT - LEFT HAND EJECTION - VERY LITTLE USE - FANTASTIC CONDITION - LOVELY WOOD- STEEL PROOFED - MULTI CHOKE - 5 CHOKES - LOP 14.5 INCH 28 INCH BARREL - FIBRE OPTIC BEAD
£295.00 COLLECTED PRICE
Savage model 110 - .243
Savage .243 in good condition - with 22mm base mounts - ambidextrous stock - blued barrel - crisp rifling - good all-round condition. serialNo F188705
priced to sell @ £200.00 collected price in stock
CBC .22 LR BOLT ACTION (USED) NICE CONDITION
CBC .22 LR BOLT ACTION RIFLE - RIGHT HAND BOLT AMBIDEXTROUS STOCK 14" BARREL - COMPLETE WITH FOUR 10 ROUND MAGAZINES - & PARKER HALE SOUND MODERATOR
£130.00 COLLECTED PRICE
MORE NEW ARRIVALS
UK MANUFACTURED
WILDCAT MODERATORS RIM FIRE & CENTRE FIRE
SELECT CATEGORY ABOVE FOR FULL DETAILS & PRICING
WE ARE NOW APPOINTED AGENTS FOR YILDIZ SHOTGUNS
WE OFFER TO HOLD ANY ITEM PRE-PAID FOR AND ARRANGE DELIVERY IN TIME FOR THAT SPECIAL OCCASION DIRECT -
FOR NONE LICENSED ITEMS ONLY.
ANY LICENSED ITEM CAN BE PAID FOR BUT
MUST BE COLLECTED BY THE CERTIFICATE HOLDER

OR POSTED TO

ANOTHER RFD



*** THIS WEEKS SPECIAL OFFERS ***
WE ACCEPT ALL MAJOR DEBIT & CREDIT CARDS - APPLE PAY - GOOGLE PAY & PAYPAL
NEW ARRIVALS AVAILABLE NOW
SEE SCOPE MOUNTING TOOLS & LAPPING TOOL
AVAILABLE IN 1" and 30mm sets
click category above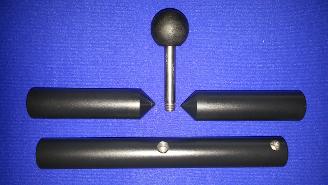 CO2 CAPSUALS NOW IN STOCK
NEW STOCK ADDED TO USED RIFLES - USED SHOTGUNS & RIMFIRE RIFLES
24/10/2016
WE ARE SOON TO BE STOCKISTS OF
FLADEN
OUTDOOR WEAR AND SHOOTING / FIELD SPORT ACCESSORIESNEW ITEMS WILL BE AVAILABLE SOON
WE ALSO ADVERTISE ON GUNGLE.UK - GUNSTAR & GUN TRADER
UA-106332437-1
SEE OUR ADDS ALSO ON GUNGLE.UK
OTHER USEFUL LINKS
We are happy to hold any item purchased as a gift and forward it by courier when required
( This applies to none restricted / none licenced items only )
Any licensed or restricted items can also be purchased in advance and held for you but must be collected in person by the certificate holder with the required valid certificate in the case of a shotgun purchase or shotgun cartridges.
Or in the case of a firearm or ammunition purchase a valid certificate is also required with the variation and authorization to purchase and posses that calibre of firearm or ammunition and must also be collected in person by the FAC holder - restricted items can also to sent to another RFD of your choice - a postage cost will be applicable.
Air rifles or pistols that are not restricted to a FAC can be collected in person without any licence providing you are a minimum of 18 years old - proof of age and address will be required.
If you require any further information please contact us for help and advise.
Please note all purchases are payment with order.
Firearms and the Law
Please Read Very Carefully The Law on Firearms - Shotguns - Air Weapons and Ammunition Purchases - also Airsoft Weapons.
PLEASE FOLLOW THE LINK BELOW FOR THE CURRENT LAWS AND ANY FURTHER CHANGES TO THE FIREARMS LAWS
LINCOLNSHIRE POLICE FIREARMS DEPARTMENT
Tel; 01205 724 245 - 01205 725 937 - 07909 816 649. UK VAT No: 814 3919 27
Firearms Safety
Be Safe and Sensible at All Times
NOT LIKE THIS