MTM Site In Clean Rest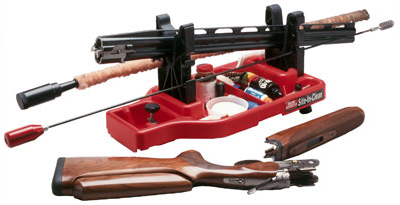 £ 57.95
MTM Site In Clean Rest. Great for sighting in rifles and shotguns. The rear fork of the Site-In-Clean Rest can be removed for fast shooting. Varmint hunters like having this option. Rubber over-molded, padded forks are adjusted and held in place by using two of four slots located in the base of rest. Rear adjustment knob allows for precise horizontal positioning. Guns are gripped for quick and easy shooting or cleaning.
Product Code: MTMSNCR30
MTM Predator Shooting Rest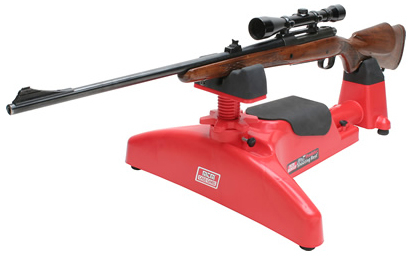 £ 69.95
MTM Predator Shooting Rest. The MTM Predator Shooting Rest PSR, with its exclusive solid four-legged stance, provides the stable, rock-solid gun rest that shooters demand of expensive heavy metal rifle rests, only at a fraction of the weight3.5 pounds.
Product Code: MTMPSR30
MTM K Zone Shooting Rest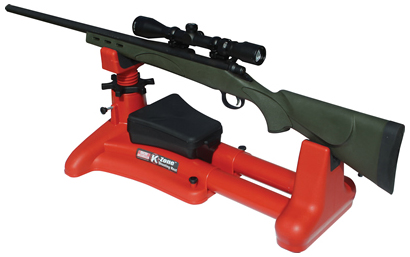 £ 59.95
MTM K Zone Shooting Rest. The K-Zone Shooting Rest is the tool you need for better accuracy. Designed for precision sighting in of rifles and for testing ammo and reloads. Rock solid performance from a lightweight fully adjustable rest. It can be used as a front rifle rest or handgun rest by removing the rear pad section, is quick and easy to adjust bench rest style handwheel elevation system, its four smooth rubber feet provide a wide slip-free stance on any shooting bench.
Product Code: MTMKSR30
FIELD MAINTENANCE BOXES RESTS & VISE'S
MTM Gunsmiths Maintenance Centre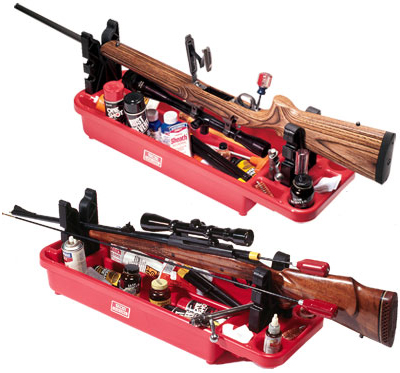 £ 49.95
MTM Gunsmiths Maintenance Centre. The Gunsmiths Maintenance Center by MTM Case-Gard is one of the best values on the market. Two removable forks with molded in rubber for protection of your firearms can also hold your cleaning rods. Each fork has two height adjustments to hold firearms level, upright or upside down. Compartments are provided for your bottled cleaners to prevent spills. There is so much room in this case, you can carry and store all your gun cleaning supplies in one convenient place. It is also ideal for mounting scopes, swivels, bedding of actions, etc.
Product Code: MTMRMC530
MTM Gun Vise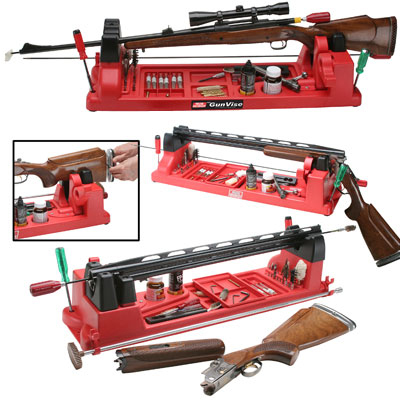 £ 64.95
MTM Gun Vise. MTM Case-Gards alternative to a normally high-dollar shooters item. Any type of gunsmithing or maintenance needed for your rifle or shotgun can be done with the MTM MSRP. This vice is packed full of all the features you find in pricier models, but sells for a fraction of the cost.
MTM Shooting Range Box Green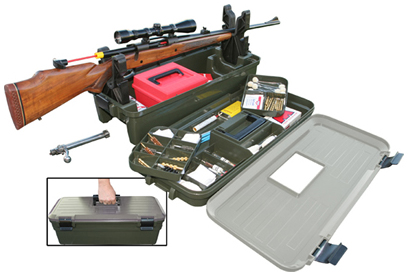 £ 74.95
MTM Shooting Range Box Green. Sporting a gun cleaning kit on top with a rifle maintenance cleaning stand base. It utilizes a two-piece design for compact transport and convenience. This setup is a must have for breaking in a new barrel, testing loads and sighting in rifles. The gun cleaning kit top section offers loads of divided space for jags, brushes, solvents etc, keeping items sorted and organized. The two trays can be positioned four ways. The long section in the front is for break down cleaning rods, bore guides, tico tools, chamber or choke tube brushes, the large aerosol cleaning spray cans, etc.. With it 18 compartments and bore brush guide the Shooting Range Box has more features than any range bag made.
Product Code: MTMRBMC11
ONLY ONE LEFT
MTM Front Rifle Rest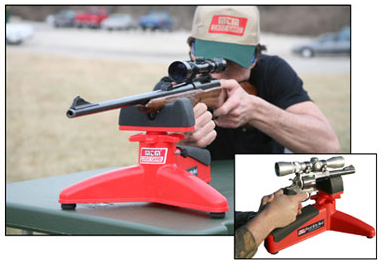 £ 39.95
MTM Front Rifle Rest. The versatile, MTM Front Rifle Rest offers excellent, rock-solid stability at a price any shooter can afford. This three legged rest not only accommodates nearly any shape gun stock but handgun enthusiasts will find it just as accurate. Features include a non-marring, special rubber shooting pad - supports nearly any shape stock or barrel, a wide, wobble free stance with gripping rubber feet, handgun support - extra wide, rear leg designed for comfortable handgun support, precision dialed adjustments - offers 3inches of vertical travel for pin-point accuracy.
Product Code: MTMFRR30