TEAGUE PRECISION
AFTERMARKET CHOKES
Now every sportsman can benefit from the precision of TEAGUE award-winning shotgun chokes
FROM £41.00 INC. VAT EXCLUDES DELIVERY
AVAILABLE FOR THE FOLLOWING MANUFACTURER
Benelli, Beretta, Bettinsoli, Blaser, Browning/Miroku, Caesar Guerini, Classic Double, Fabarm, Krieghoff, Lanber, Laurona, Perazzi, Remington, Renato, Gamba, Rizzini, Salvinelli, SKB, Teague, Winchester, Zoli.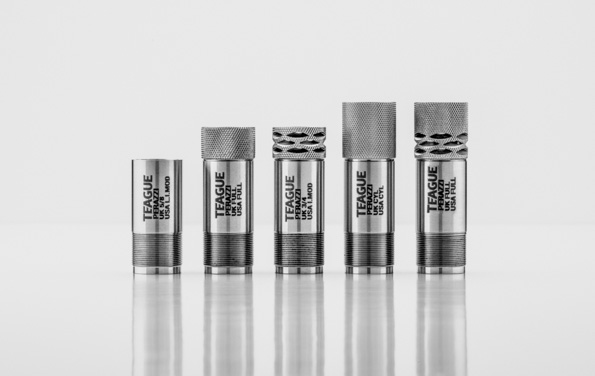 A variety of profiles
TEAGUE aftermarket chokes come in 5 standard configurations.
Flush
Our standard economy choke, great for all round use, fits flush with the muzzle.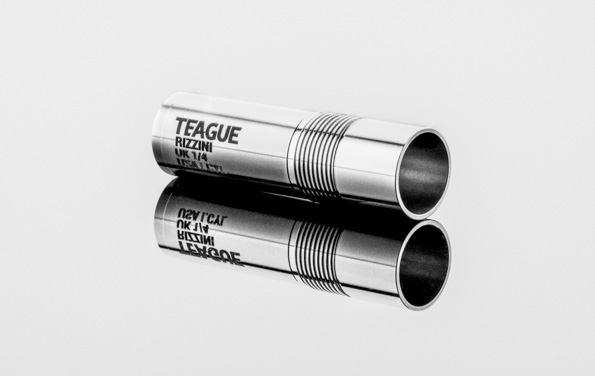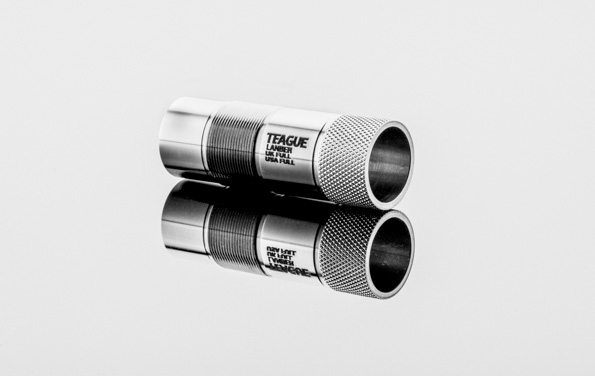 Extended
Extended chokes protrude 12mm from the muzzle, easy to change chokes by hand, adds length to short barrels.
Super Extended
Up to 25mm extension with very little extra weight but creates longer barrel length to help achieve a controlled swing.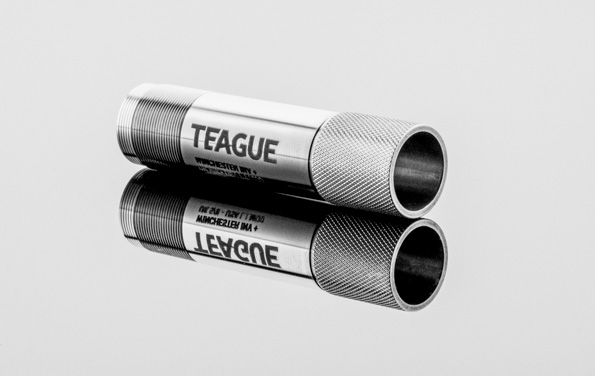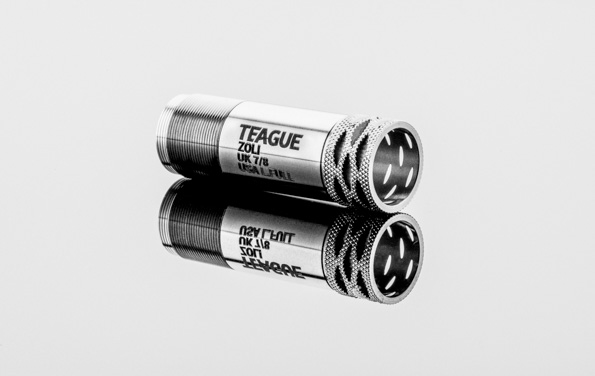 Ported
Ported Extended chokes are designed to hold the wad back and produce slightly more even patterns with reduced recoil and muzzle flip.
Super Extended Ported
Does the same as the ported extended but also adds length to short barrels.