CROSMAN 1077 CO2 RIFLE SYNTHETIC STOCK
You won't find a more reliable semi-automatic air rifle than the Crosman 1077. It fires as fast as you can pull the trigger and the 12 shot rotary clip lets you shoot longer. Features adjustable rear sight and fibre optic front sight.
Stock: Synthetic Type: CO2 Brand: Crosman Capacity: 12 Colour: Black
Calibre: .177 Length: 922mm £189.00

CROSMAN FIRE .22 NP WITH SILENCER
Features: Nitro Piston powered - All-weather stock -Rifled steel barrel
Adjustable, two-stage trigger -Fibre optic sights
QuietFire Sound Suppression Technology -Power: 11.5 ft-lbs - Stock: Skeleton
Type: Nitro Piston - Brand: Crosman - Material: Synthetic - Capacity: 1 - Colour: Black
Calibre: .22 £239.00 INCLUDES A SCOPE AND MOUNTS
CROSMAN M4-177 PUMP AIR RIFLE
AG4177
The next great variable pump rifle is here! If you enjoy the adaptability of the AR platform then you're going to love the M4-177. The airgun features a rifled steel barrel and shoots both pellets and BBs. The rifle's variable pump action is easy to use for right or left-handed shooters.There's plenty of picatinny rails for mounting your favourite accessories, plus the front and rear sights and stock are removable for the ultimate in upgrade possibilities
Features: Includes a Firepower 5-shot pellet clip -Reservoir capacity of 350 BBs
Adjustable stock to fit every shooter - Loop slots for adding a gun sling
Windage and elevation adjustments
Two aperture sizes instantly available on rear sight
Removable magazine stores pellet clip and sight adjustment tool
Type: Variable Pump Brand: Crosman Material: Synthetic
Capacity: 350BB / 5 Shot Pellet Clip Calibre: .177 £180.00

CROSMAN SILVER FOX NP .22
The Crosman Silver Fox nitro piston break barrel rifle comes complete with rifled steel barrel, all-weather synthetic stock, two stage trigger and Centre-Point 4 x 32 scope and mounts. Rubber butt pad makes for comfortable shooting.
Power: 11.5 FTLB - Stock: Sporter
Type: Nitro Piston
Material: Synthetic
Capacity: 1
Calibre: .22
Length: 110.5 CM £239.00 INCLUDES A SCOPE AND MOUNTS

CROSMAN VITAL SHOT .22 BREAK BARREL
This all new rifle from Crosman is a brilliant spring powered rifle that features a slick thumbhole design great for keeping a controlled shot, The rifle's power is just below the legal limit of 12ft/lbs which uses a break barrel action to load each pellet. The ease of use of this rifle is a favourite for any shooter, great for either target shooting or pest control.
A scope rail can be seen at the top of this rifle for the perfect opportunity to add an optic to. The Rifles barrel features a 1/2" UNF thread so that a silencer can be fitted.
Power: 11.5 FTLB
Stock: Synthetic
Type: Spring
Capacity: 1
Thread: 1/2" UNF
Calibre: .22 £195.00

CROSMAN COPPERHEAD .177 AIR RIFLE
A Classic Break-barrel air rifle with a wooden stock. The Copperhead rifle is suitable for both right- and left-handed shooters.
If you're fan of a rifle scope, you will definitely take advantage of 11 mm dovetail rail. Of course there are also the classic sights equipped with TRU-GLO system.
Power: 11.5 ft-lbs
Stock: Walnut
Type: Spring
Material: Wood
Capacity: 1
Calibre: .177 £195.00

KRAL SYNTHETIC DEVIL AIRGUN PACKAGE .22
These full power Kral break barrel spring air rifles feature fibre optic open sights, sculptured muzzle-brake, ventilated recoil pad & scope dovetail. They come as an assembled package, complete with mounts, scope, gun bag, pellets & gun lock, everything you need to get started. If the packages aren't for you, we still supply the rifles on their own.
Power: 11.5 ft/lbs - Stock: Sporter - Type: Spring - Material: Synthetic
Capacity: 1
Colour: Black
Calibre: .22
Length: 1150mm £225.00

CROSMAN INFERNO .177
The Crosman Inferno is the perfect choice for juniors and beginners, it comes complete with fibre optic open sights and a skeleton style synthetic stock. Great for plinking and pest control in enclosed spaces. No scope included.
Power: 7ft-lbs - Stock: Synthetic - Type: Spring - Capacity: Single shot
Colour: Black
Calibre: .177
Length: 1029.97mm £155.00
Air Arms S200 PCP .177 10 SHOT IN AS NEW CONDITION
PRESENTED FOR SALE IN MINT CONDITION - THIS RIFLE HAS HAD VERY LITTLE USE WITH ONLY HALF A TIN OF PELLETS USED IN IT - IT COMES WITH SUPERB SIGHTS - THE FRONT SIGHT COMES WITH 10 DIFFERENT APERTURE INSERTS SUITABLE FOR TARGET OR HUNTING PURPOSES - ALL ORIGINAL PACKAGING PRESENT AND ALL ACCESSORIES INCUDED - GUN LOCK - ALLEN KEYS - SPARE O RING SEALS - PELLET POUCH - TWO 10 SHOT MAGAZINES - RIFLE BAG - ASSEMBLY AND DISSASSEMBLY INSTRUCTIONS.
RIGHT HANDED BOLT = ABIDEXTROUS STOCK - SERIAL No
C241534
PRICED TO SELL @ THE SPECIAL PRICE OF £420.00 COLLECTED PRICE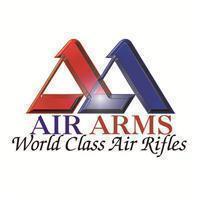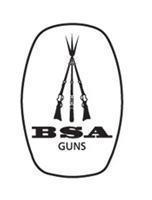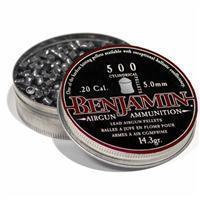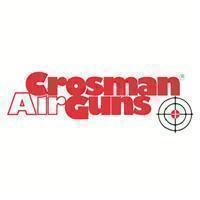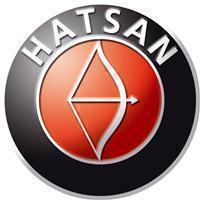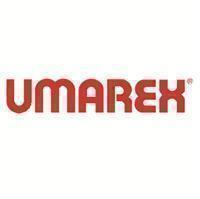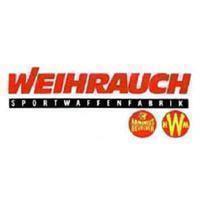 IMPORTANT INFORMATION REGARDING PURCHASING AN AIR GUN
No license is required FOR NONE (fac) AIR GUNS and you must be 18 years or older to purchase an air gun. Air guns CANNOT be delivered to your home address by post. They must be collected IN PERSON DIRECT FROM US or delivered to a Registered Firearms Dealer (RFD) of your choice for collection
CALL TO ORDER - PLEASE NOTE ALL ORDERS ARE PAYMENT WITH ORDER
PLEASE ALSO NOTE MOST RIFLES ARE SHOWN WITH SCOPES AND OR MODERATORS AND UNLESS OTHERWISE STATED IN EACH DESCRIPTION THEY ARE NOT INCLUDED - PLEASE READ EACH GUN DESCRIPTION CAREFULLY.
Gamo Delta fox GT Whisper Junior .177
£125.00 Collected price.
call to order
A finely rifled 400 mm. barrel; a non-glare, corrosion-resistant polymer coating covers the barrel; a two-stage trigger; automatic anti-bear trap safety, and manual trigger safety; a fully adjustable rear sight; a grooved receiver for a scope, and an ergonomic black synthetic stock. Easy 9,5Kg cocking effort. A very nice air rifle for entry shooters. It combines light weight with 160 ms of power. The Delta is 94 cm and weighs only 2,1 Kg. An excellent rifle for young shooters and persons slight of build.
Calibre.177 - Mechanism Break Barrel Barrel - Length Standard Barrel - Gun Style Air Rifle - Gun Condition New - Moderator Yes
SMK B2 DELUXE .22
SUITABLE FOR JUNIOR USE
PLINKING AND SMALL VERMIN CONTROL
OPEN SIGHTS
SCOPE RAIL
HIGH QUALITY STOCK
BARREL RELEASE CATCH
Action Break barrel - Calibre. .22 (5.5MM) Type Spring powered - Stock Hardwood - Trigger Single stage - Length (total )43" Weight 6lb
SCOPE NOT INCLUDED.
£95.00 collected price. call to order