Shooting Bench - Rest Table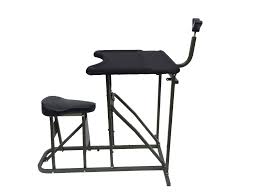 £ 124.95
Shooting Bench:
Fully adjustable gun support (Left/Right - Up/Down)
Comfortable padded seat and table.
Folds flat for easy storage or transportation.
Dimensions in use: H84cm, W62cm and L 99cm.
Seat Height 51cm
Height to bench 84cm
Gun rest fully adjustable
AirForceOne Rugged Rest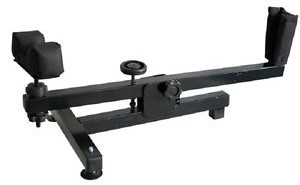 £ 47.95
The AirForceOne RuggedRest is a fully adjustable, rugged and reliable rifle rest, being constructed of solid steel and featuring a new Innovative spring loaded elevation system that allows for fast one handed, no wobble adjustment. Both front feet are fully adjustable and the butt stop and front bench rest are sand filled nylon material to hold your rifle rock-solid whilst protecting it from scuffs and marks.
Perfect for zeroing, maintaining and cleaning your rifle, and for Bench Rest Shooting
Dimensions
Base Length: 395mm
Base Width (Widest Point): 315mm
Grip Length (End of Butt to end of fore mount rest): 620mm
Height (Base to top of butt rest): 255mm
Rest Shooting